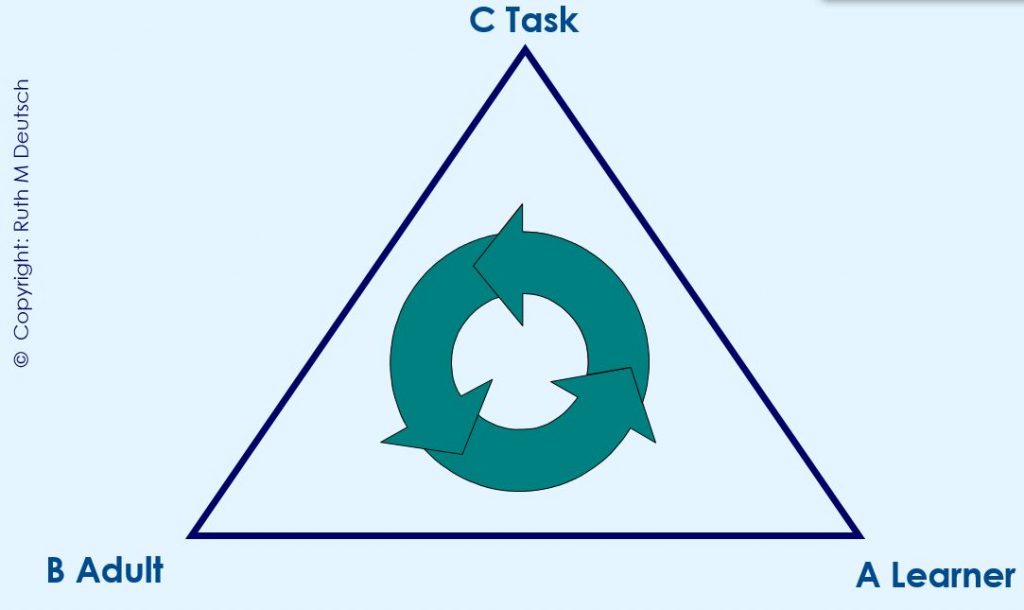 The CAP itself has three main sections:
Section A is the part in which the team discuss and rate together the learner's cognitive abilities in seven domains of functioning.
Section B enables a focussed discussion with the teacher / LSA about their own classroom practices and rates the learner's response to the use of different teaching strategies.
Section C is a structured framework for task analysis during observation in a classroom, small group or other setting.
The three rating scales reflect the three elements of the Tripartite Learning Partnership involving the student (section A), the mediator (section B) and the task (section C).
The CAP Record Form is used to combine the information from sections A + B + C, and forms the Baseline CAP which is used to jointly agree the first set of cognitive targets to be worked on with the learner in and out of the classroom or other learning / functional setting.
Sample graph of an individual's CAP: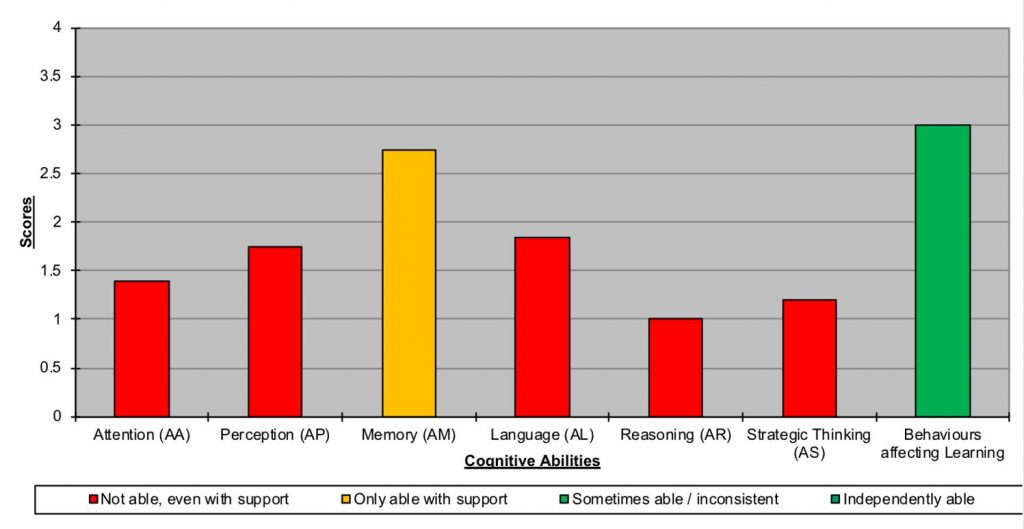 The CAP materials consist of a detailed Manual, Pack of 25 Record forms and 25 Summary forms designed for maximum efficiency and to minimise the user's replacement costs. These materials can be purchased independently of the CAP training course.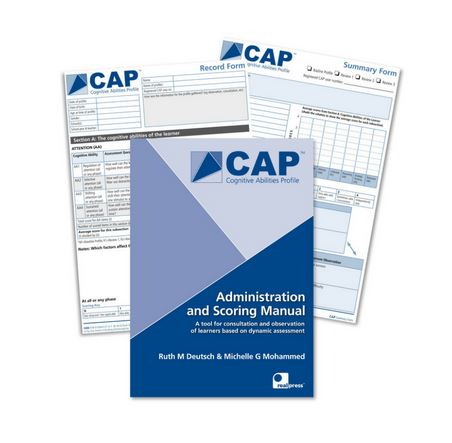 CAP course delegates are required to obtain a CAP toolkit (manual and record forms) to refer to during and after training.
These elements provide CAP users with the essential framework and guidance to carry out a CAP assessment, record, summarise and put in place an effective intervention plan (IP).
The CAP toolkit costs £245 + VAT. Separate Record and Summary forms are also available at the Dyslexia Action Shop.
To get your own CAP toolkit, please click here.