We deliver two-day face-to-face courses for individuals along with organising bespoke national/international courses for those organisations wishing to train up a cohort of staff.
Please see below for all our upcoming CAP courses.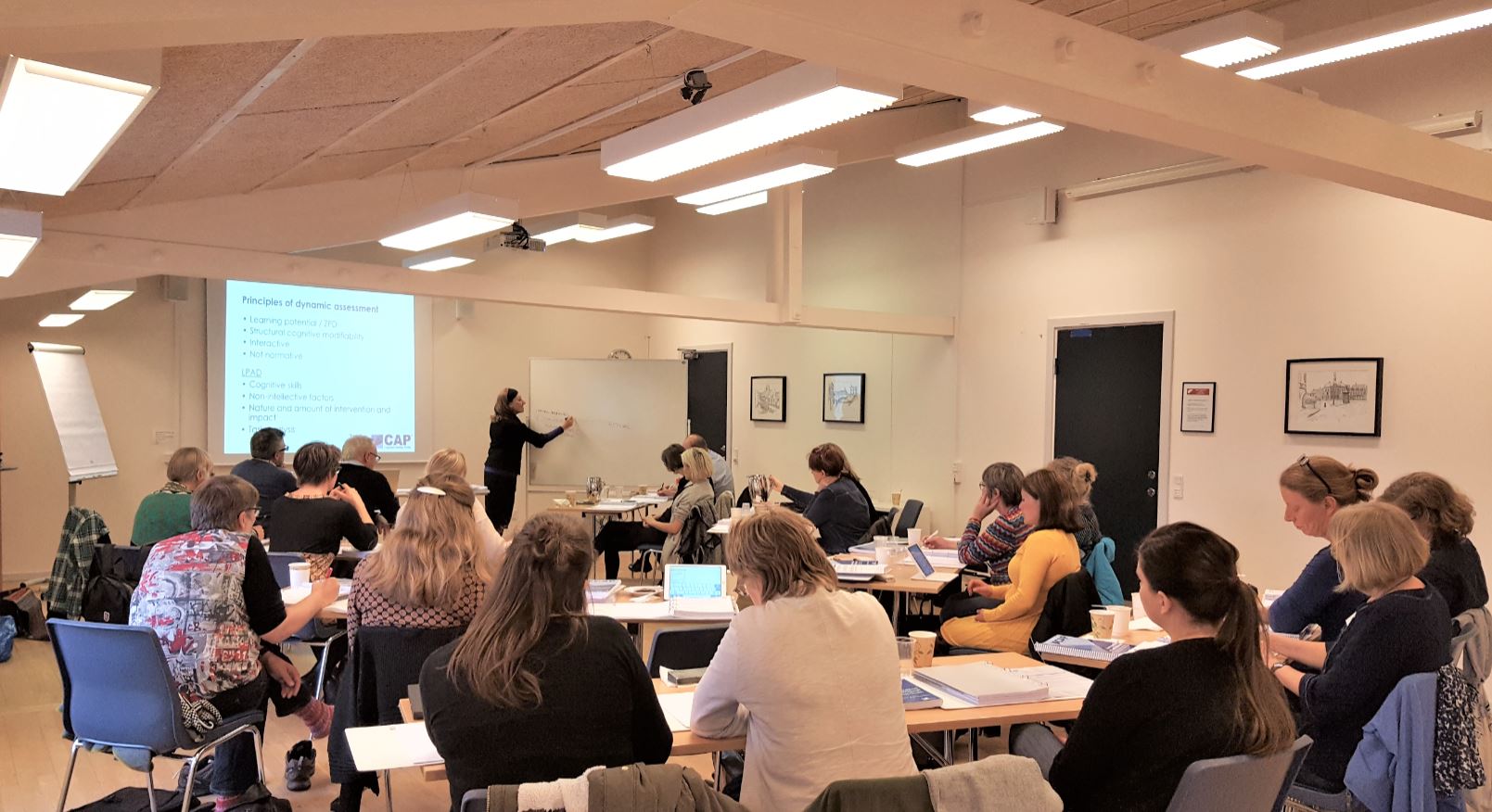 London Bridge Novotel Hotel: 13th – 14th October 2020
Our next Cognitive Abilities Profile (CAP) course will take place in London on 13th-14th October 2020 for any Educational Psychologists or Specialist Teachers interested in dynamic assessment. The course will be tutored by Dr Ruth Deutsch.
What does the training cost?
The two-day training costs £295 + VAT – this price includes lunch and refreshments.
In addition to the cost of the course, delegates will need to bring a CAP toolkit (manual and record forms) to refer to during and after the training. To order a toolkit, please click here
Would you like to attend a 2020 CAP course?
To find out more or book your place on the next available course, click here
Alternatively, email info@realgroup.co.uk to register your interest!
If you, or your organisation, would like to book a bespoke two-day course for up to 25 participants, then please do get in touch. The cost of this arrangement is £2,400 + VAT inclusive.
Bespoke courses in the UK are arranged through Real Training. If you are interested in attending or organising a bespoke CAP course, please get in contact with info@realgroup.co.uk as many of these courses are not posted on the website.
Alternatively, click here to register your interest!
For arranging a CAP course outside of the UK please contact Dr Ruth Deutsch directly at ruthdeutsch@coged.net or visit the Denmark Dynamic Assessment website for more information.
For any further enquiries or information on booking, please contact us.