We deliver two-day face-to-face courses for individuals along with organising bespoke national/international courses for those organisations wishing to train up a cohort of staff.
PLEASE NOTE: Due to the current global pandemic, the 2020 CAP course will be delivered as a series of four webinars. Please see below for details.
Please see below for all our upcoming CAP courses.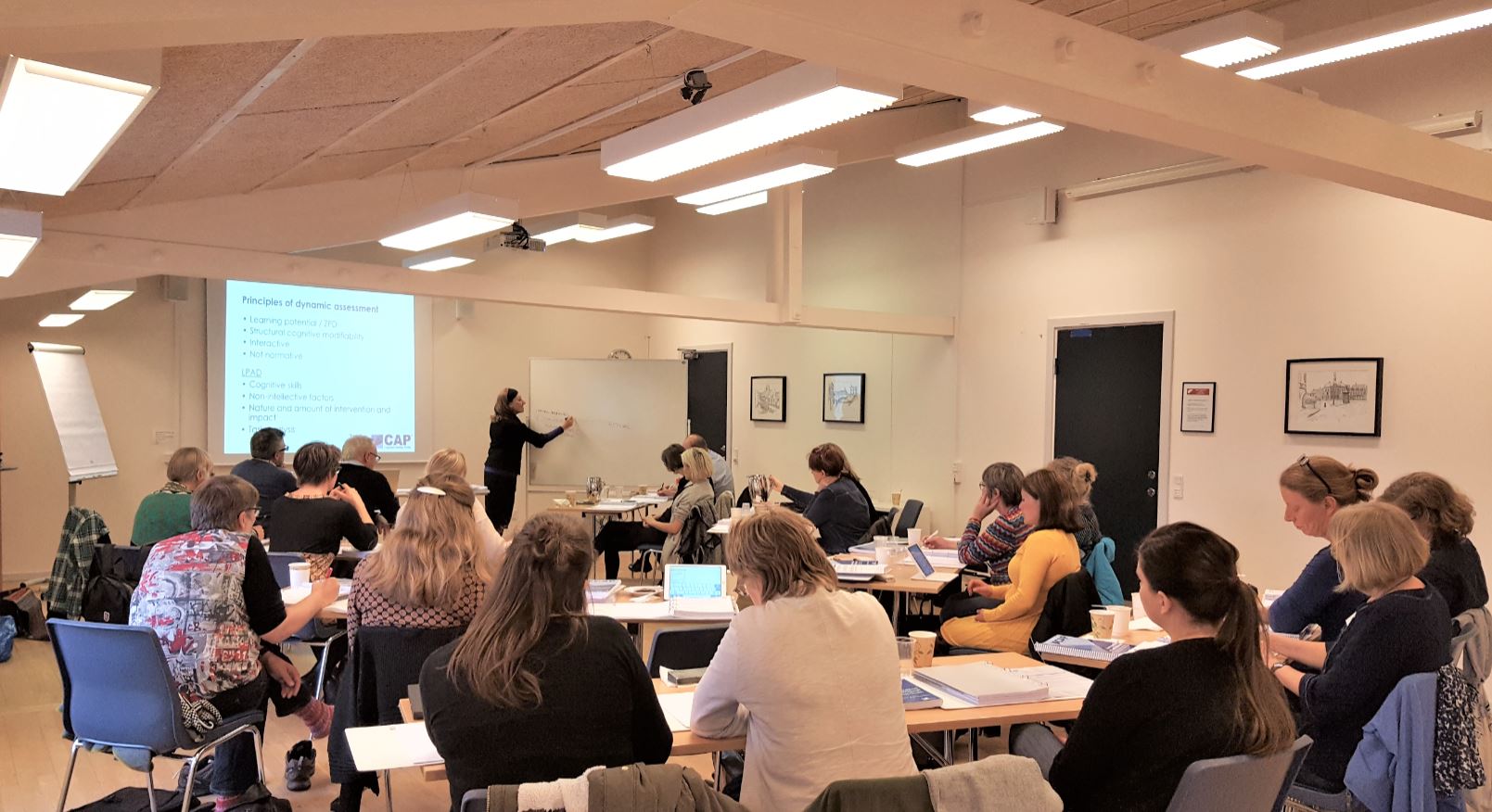 Online Webinars – 27 & 29 October; 3 & 5 November 2020
Due to the current global pandemic, our 2020 Cognitive Abilities Profile (CAP) course will take place as a series of four webinars. These are for any Educational Psychologists or Specialist Teachers interested in dynamic assessment. The course will be tutored by Dr Ruth Deutsch.
What does the training cost?
The four-webinar training course costs £295 + VAT
In addition to the cost of the course, delegates will need a CAP toolkit (manual and record forms) to refer to during and after the training. To order a toolkit, please click here
Would you like to attend a 2020 CAP course?
To find out more or book your place on the next available course, click here
Alternatively, email info@realgroup.co.uk to register your interest!
If you, or your organisation, would like to book a bespoke two-day course for up to 25 participants, then please do get in touch. The cost of this arrangement is £2,400 + VAT inclusive. These will be delivered when it is considered safe to do so.
Bespoke courses in the UK are arranged through Real Training. If you are interested in attending or organising a bespoke CAP course, please get in contact with info@realgroup.co.uk as many of these courses are not posted on the website.
Alternatively, click here to register your interest!
For arranging a CAP course outside of the UK please contact Dr Ruth Deutsch directly at ruthdeutsch@coged.net
For any further enquiries or information on booking, please contact us.